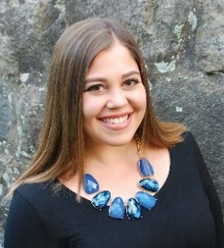 Five Fun Facts
My dream vacation... I've wanted to go to Iceland or Norway for a long time now. They're both filled with amazing scenery that I would love to experience in person.
Favorite quote... "Enjoy the little things, for one day you may look back and realize they were the big things."
My favorite thing about working at Buzz Creators... Every day is different and I feel like I am constantly learning.
If I had $1 million dollars to spend... I would buy a house and save some of the money to visit a few of the places on my "vacation wish list"!
My hobbies are... cooking, baking, travelling, painting and going to Broadway shows and concerts.
Allison Rosenbaum couldn't be more excited about joining the Buzz Creators team as its Social Media Manager. Her passion for writing and building relationships has led to a successful career in public relations and marketing.
Prior to her position at Buzz Creators, Allison worked at two boutique PR agencies in Fairfield County, Connecticut where she managed social media accounts and digital activities for clients, helped plan and execute national and international events, assisted in launching UK brands in the US and generated media coverage with top-tier news outlets.
Allison has worked with a wide range of clients in food & beverage, health & beauty, fashion and travel – including Tyrrells Chips, The East India Company, Flavor Your Life (a campaign promoting extra virgin olive oil that was supported by the European Union), Food & Drink Wales, Taste Israel, Quorn Foods, Smooch Snacks, Grand Circle Travel, Shore Sunhats, cushie b, The Leisure Pass Group, Angela Cosmai Salon and more.
Allison received her Bachelor of Arts degree in Communications from Susquehanna University in Selinsgrove, Pennsylvania. In her free time she enjoys traveling, cooking, painting, and spending time with family and friends.